Eco-conscious shopping street | Development of Piedmont
Call for proposals for the sale of nine (9) plots of land as part of the Piedmont Mont Saint-Anne development project, in downtown Percé.
The call for proposals is now closed!

Some of the unsold land on the future eco-conscious street will soon be put up for sale. Stay tuned!
Percé will soon have an eco-conscious shopping street. It is indeed a street that will be built with a new formulation of asphalt produced from recycled plastic.
Since 2019, the City of Percé has been working in partnership with the Régie intermunicipale de treating residual materials of Gaspésie (RITMRG) to develop this project. In partnership with Consulchem, L'École de technologie supérieure (ÉTS) and Université Laval, the Intermunicipal board for the treatment of residual materials of Gaspésie (RITMRG) is responsible for developing the innovative formulation for asphalt. Once developed, this formulation will be tested life-size in the heart of Percé.
In order to finance the construction of this new street, the City of Percé has launched a call for projects from investors who wish to have a business in the heart of one of the most popular cities in terms of tourism in Quebec. More than 200 people have already registered on the waiting list to receive documentation relating to the call for projects. This is a great opportunity for entrepreneurs who want to discover the Gaspé dream, invest in the region and at the same time participate in the development of an efficient solution in the fight against plastic pollution in our environment.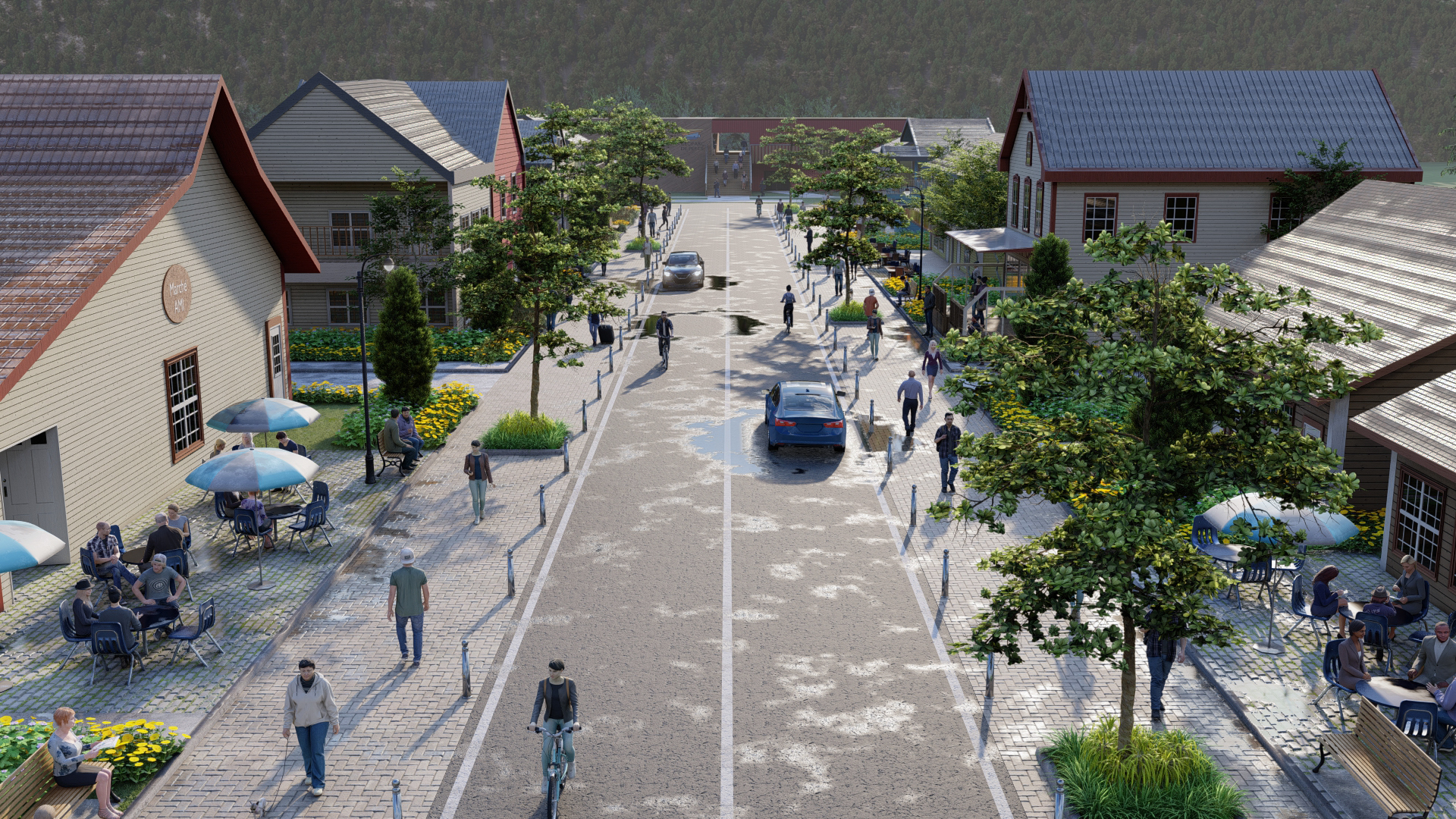 About Percé:
A recent study commissioned by the City of Percé informs us that Percé is a growing market generating nearly $ 130 million in annual economic spinoffs related to tourism. With approximately 500,000 visitors per year, our municipality is a solid and credible asset in the Quebec tourist economy, without forgetting its undeniable quality of life (the happiness index of Gaspésiens being 79.4% according to the light happiness index) . In addition to being included in the list of UNESCO world geoparks which includes almost all of its territory, it benefits from two patrimonial and environmental protection statuses: part of its territory, including the village core of Percé, is listed in the cultural heritage directory of Quebec and it houses the Île-Bonaventure-et-du-Rocher-Percé national park. In addition, over the past four years, the provincial and federal governments have invested more than $ 40 million in major infrastructures in the heart of Percé, promoting the increasingly intense influence of our destination.
Percé, a growing economic market!