Each month, elected officials meet to decide on the City's orientations and action priorities, adopt budgets and ratify administrative decisions in order to provide a living environment that meets the expectations of its citizens. Its decisions take the form of resolutions or by-laws adopted at a meeting held in accordance with the rules.
The assemblies of the municipal council are public and every citizen has the right to attend and speak during the question period.
Subject to a rigorous code of ethics , they work for you and want to know who you are, what you want and how we can help you.
Unless otherwise specified, all council meetings are held in the Town Hall council chamber at 7 p.m.
Regular municipal council meetings are also broadcast live on the Web via the Grande-Rivière community television (www.tvcgr.com ) and are available in the days following the sessions on the Town of Percé's Facebook page and on the Grande-Rivière community television website (www.tvcgr.com )
The City of Percé assumes no responsibility for the non-availability of a webcast session.
Please note that special city council meetings are not broadcast live.
Tuesday, January 12, 2021
Tuesday, February 2, 2021
Tuesday March 2, 2021
Tuesday April 6, 2021
Tuesday, May 4, 2021
Tuesday, June 1, 2021
Tuesday July 6, 2021
Tuesday August 3, 2021
Tuesday, September 7, 2021
Tuesday, September 28, 2021
Tuesday 23 November 2021
Tuesday, December 7, 2021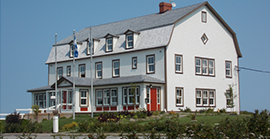 City of Percé
137 Route 132 West, PO Box 99
Percé (Quebec) G0C 2L0