Emerald River Municipal Park
On this page, which is intended to be an evolving page, you will find all the information relating to the development project of the new Emerald River Municipal Park, which will be spread over several years. We invite you to visit it regularly so as not to miss anything!
Born from the need to intervene in response to the meteoric increase in ridership in order to ensure the preservation of this natural gem, the Emerald River Municipal Park project now represents an opportunity for the City of Percé to deploy a additional recreational and tourist attraction responding to the local, regional, national and international clientele increasingly eager for outdoor activities.
The aim of the process is to offer a unique, immersive, memorable visit experience that respects nature and meets international standards. A safe place, accessible to all and offering a variety of experiences and activities over 4 seasons.
The park's mission will be to optimize the value of the site to make it a regional appeal product in addition to the existing tourist offer of Percé, while supervising the attendance of the places while respecting the flora and fauna. , in the spirit of sustainable development.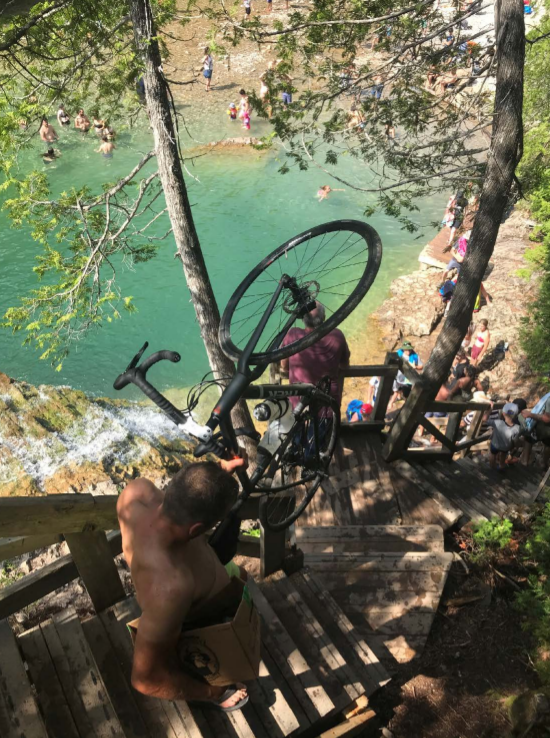 Planning and landscape competition – Call for proposals in 2 stages – Parc de la rivière Émeraude
The City of Percé is launching a call for proposals to hold a development and landscape competition with the objective of creating the Emerald River Park. The subject of the competition is the development of the municipal park on the Emerald River site, one of the most visited jewels of the Gaspé. The site of the Emerald River Park is a territory of more than 44 hectares and the Municipality intends to transform it into a park that will house unique cultural and leisure activities, awareness of science, sustainable development and environmental protection.
NEW ACCESS TERMS:
This site is accessible year-round from 9 a.m. to 5 p.m.
Important: The site may be temporarily closed for work. In this case, a message to this effect will be indicated on the website of the tourist reception office at https://www.perce.info
No reservations accepted.
Pricing in effect from June 21 to October 2, 2021
13 years old and over: $ 7.00 (+ txs)
12 years old and under: free
These access fees are payable at the reception booth on site only (debit & credit card, cash accepted).
Dry toilets near the site, picnic table in the parking lot.
The first phase of the project ended in June 2021.
A pilot project is currently in place for the management of site attendance and access control, until the end of the 2021 summer season. A surveillance and reception team is also on duty to ensure the safety and respect of the premises.
The City has already carried out several works to repair the infrastructure and improve the premises. Solar panels have also been installed for an electricity supply.
The second phase is scheduled for around 2024